HBOT Therapy
HBOT Therapy
Written By Tracy & Keim Chiropractic LLC on March 23, 2021
---
What is HBOT?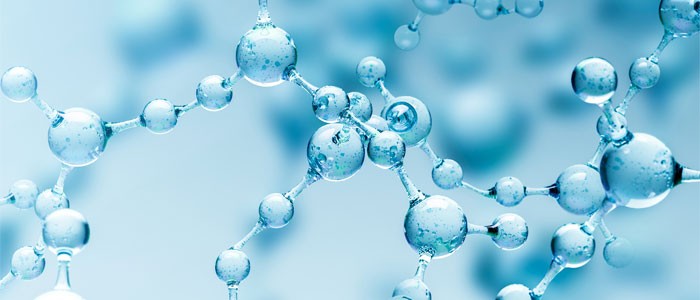 Hyperbaric Oxygen Therapy (HBOT) is a medical treatment that involves breathing oxygen under pressure so your body can absorb more. But why is this a good thing? At first glance, it seems that we have all the oxygen we need.
We use about 100% of the oxygen our bodies are capable of carrying just to perform the normal functions of life. Our atmosphere is about 21% oxygen, and our bodies saturate the hemoglobin molecules of our blood with this important element at a rate of 97% to 99%. In other words, we already use as much oxygen as is available to us and our blood isn't able to carry much more.
However, absorbing more oxygen is an important component of healing. In our normal atmosphere, our bodies don't have oxygen to spare for damaged tissues. But what if there was a way to allow our bodies to absorb much more oxygen than normal?
This would require an atmosphere with a much higher percentage of oxygen, and a way to change the oxygen from a gas into a different state of matter, so that it could be carried by a molecule other than hemoglobin.
Enter HBOT. The hyperbaric chamber increases oxygen availability to approximately four times of that in regular, everyday atmospheric pressure. In a hyperbaric chamber, the oxygen gas is put under high pressure and liquidized. In its liquid form it can enter the plasma, raising our oxygen levels to a point where there is oxygen to spare. This oxygen, carried by our plasma, can then reach areas throughout the body where it is needed for healing.
What are the benefits of HBOT?
Hyperbaric oxygen therapy has many benefits. Among other things, it can:
Improve the rate of healing. HBOT can improve how fast you heal, not only because it's delivering more oxygen to your body, but because it's delivering oxygen via a different source. As discussed above, our body normally carries oxygen via the hemoglobin in our blood. But HBOT transforms the oxygen into a state that can be carried by plasma. Plasma can reach damaged places in our body that might be unable to receive it normally because of inflammation or circulatory damage. Oxygen also plays a role in constructing new cells—a critical part of the healing process.
Increase energy. Low oxygen levels contribute to chronic fatigue. With a steady course of higher oxygen, the body can repair damaged blood cells, which are then better able to carry an adequate supply of oxygen throughout the body and boost your energy. Higher oxygen levels also increase the size and effectiveness of mitochondria, which play a role in converting chemical energy from food into energy our cells can use to help our bodies function.
Kill bacteria and viruses. HBOT acts as a natural antibiotic. Many of the disease-causing bacteria and viruses that invade our bodies are anaerobic, meaning they thrive in low-oxygen environments. The high amounts of oxygen provided by HBOT kill off anaerobic bacteria, while feeding the healthy bacteria that strengthen the immune system.
HBOT is also used to treat a variety of conditions, including:
Anemia
Autism
Burns
Cerebral palsy
Crohn's disease
Colitis
Infections that cause tissue death
Radiation injuries
Stroke
Sudden loss of hearing or vision
Traumatic brain injuries
Wounds
How often should I do HBOT?
This can vary, but it usually requires 10 sessions (known as "dives") of 1 hour each to begin to notice change. At Tracy and Keim, we will often recommend 5 dives in 5 days, or 5 dives per week for 2 weeks, as a starting point. Doing only a single session is not recommended.
Contact Tracy and Keim to learn more about this safe and noninvasive treatment method.
References:
https://lshyperbarics.com/hbot/can-hbot-improve-my-energy-level-hyperbarics-and-chronic-fatigue/#:~:text=Going%20through%20a%20complete%20course,transports%20oxygen%20throughout%20the%20body.

Posted In: Chiropractic HBOT Therapy