5 Ways Your Chiropractor Can Help You Meet Your Health Goals
5 Ways Your Chiropractor Can Help You Meet Your Health Goals
Written By Tracy & Keim Chiropractic LLC on January 21, 2022
---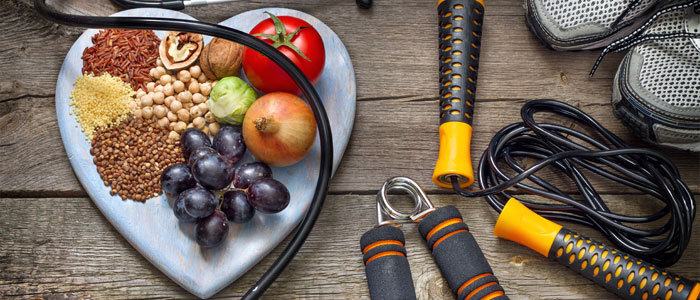 Chiropractic is about more than fixing back pain. It's a holistic approach to wellness that focuses on every aspect of your body's health. That's why your chiropractor may be the perfect person to support you in your fitness goals this year. From good nutrition to a better exercise program, here are five ways your chiropractor can help you meet your health goals for 2022:
1. Exercise
Being more active is one of the most common health goals people set. Regular exercise is one of the best things you can do for your body. But unless it's done properly, exercise also carries the risk of causing discomfort and even injury. Your chiropractor can help prepare your body for exercise by getting everything into proper alignment, making it more likely that you'll reap all the benefits of exercise without any of the risks. We can also recommend specific exercises based on your body's needs.
2. Weight
If getting to a healthy weight is one of your goals for 2022, you may be surprised to learn that chiropractic can help. Chiropractic adjustments commonly focus on the spine, which is at the core of your central nervous system. When your spine is properly aligned, it improves the functioning of many of your body's systems—including your metabolism. Used in conjunction with other healthy lifestyle habits, chiropractic adjustments can help you lose weight and keep it off.
3. Nutrition
Nutrition – What you put into your body has a huge effect on your health and well-being. Your chiropractor can provide you with tips for a balanced diet and clean eating that will help you feel your best. We can also provide dietary supplements to ensure your body gets everything it needs.
4. Stress
Although it may not be at the top of your list of health goals for 2022, reducing stress is key to enjoying better health. People often think of stress as a mental or emotional burden, but it has many physical symptoms, including headaches, muscle tension, and digestive problems. Chiropractic can help manage these physical symptoms. Even better, regular treatments can reduce future stress by relaxing the body, increasing blood circulation, and soothing the body's fight or flight response.
5. Pain Management
It's hard to feel healthy when you're battling chronic pain. And pain can have a negative impact on your other health goals by making them harder to achieve. Your chiropractor can reduce the amount of pain you have to deal with day-to-day, helping you feel better overall and making your health goals for 2022 much more manageable.
We'd love to support you in your journey towards greater wellness! Contact Tracy and Keim Chiropractic for a consultation, and let's see how we can help you meet your health goals this year.
Sources:

Posted In: Chiropractic Weight Loss Nutrition Pain Management Stress Relief Exercise