Healthy Holiday Shopping Habits
Healthy Holiday Shopping Habits
Written By Tracy & Keim Chiropractic LLC on December 10, 2020
---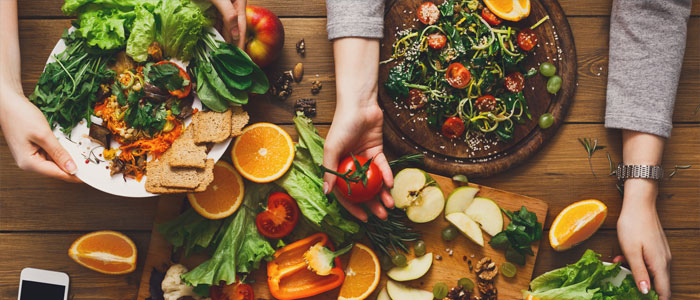 Looking forward to holiday shopping? Whether you love it or hate it, chances are it's going to look a little different this year. In addition to finding the perfect gift for everyone on your list, you may have the added stress of a limited budget, concerns about keeping yourself and your loved ones healthy, and the uncertainty of how this year's holiday celebration will look during a pandemic.
While you can't control all the variables, you can control how you take care of yourself while shopping. Whether you plan to do your shopping online or in-store this year, follow these tips for healthy holiday shopping to keep yourself safe and stress-free during the build-up to your celebration.
Healthy Tips for Online Shopping
Online shopping is more popular than ever this year, given that you can do it from the comfort and safety of your own home. But even online shopping requires good habits to make it an enjoyable experience.
Set a Timer – If you think you might spend more time than intended at the computer, set a timer to remind yourself to take a break.
Watch Your Posture – Sitting at a computer or scrolling through options on your mobile device can be a strain on your neck and spine. Make sure you don't have to crane your neck or bend forward to look at your screen, and sit up straight to avoid back pain and headaches.
Rest Your Eyes – Staring at a screen is hard on your eyes. Give them a break every few minutes by looking away and focusing on an object a little distance away. Allowing your eyes to rest can reduce the chance of getting a headache or having achy eyes from too much screen time.
Get up and Move – You know that timer we talked about? Even if your shopping session is longer, try getting up every fifteen minutes or so. Give yourself a minute or two to walk around the house or do some quick stretches before you get back to it.
Healthy Tips for In-Store Shopping
If you prefer brick-and-mortar to digital shopping, there are also some precautions you can take to make it a healthy and low-stress experience.
Stay Hydrated – Shopping is a marathon sport, so it's important to drink plenty of water to keep your body functioning at its best. Pack a water bottle and a few healthy snacks in the car so you can stay hydrated and energized instead of grabbing a sugary drink or fast-food meal while you shop.
Wear the Right Shoes – You do a lot of walking when you shop in-store. Walking is great—as long as you're in the right shoes. Choose a comfortable pair that offers good support so you don't get tired feet or backache.
Lose the Bags – If you're shopping in the mall, don't tote those purchases around from one store to the next. Instead, go back to your car and stow your purchases away before continuing your shopping. It takes a little extra time, but your back and shoulders will thank you.
Healthy Tips for ANY Shopping
Make a List – It works for Santa, and making a list will make your gifting life much easier too. Before you even start shopping, think about each person on your list and decide what you'd like to get them. Having a list will help keep you organized and limit your time making purchases and decisions. Not to mention you get a great sense of accomplishment as you check off each item!
Stick to Your Budget – Whether you've been hit hard by the economic downturn or not, it's a smart idea to budget a set amount for each person on your list, as well as for food, decorations, and other holiday- related expenses. One of the primary causes of back, neck, and shoulder pain is stress—so stay within budget to reduce the stress of financial worries during the holidays.
Shopping can be tough, so this year make it easier on your body and mind by sticking to healthy holiday shopping habits. And as you're thinking of gifts for everyone else—don't forget to give yourself the gift of self-care. At Tracy and Keim, we want you to have a healthy and happy holiday season, so give us a call if you need an adjustment, massage, or other treatment. You deserve to feel your best during the holidays and all year round.
Sources:
https://radianthealthchiropractic.com/blog/holiday-shopping-3-tips-from-your-chiropractor https://leonchiropractic.com/5-reasons-to-see-your-chiropractor-this-holiday-season/
https://www.provancechiropractic.com/blog/50578-7-healthy-tips-to-make-it-through-the-holiday- season-from-your-chiropractor

Posted In: Chiropractic Nutrition General Health